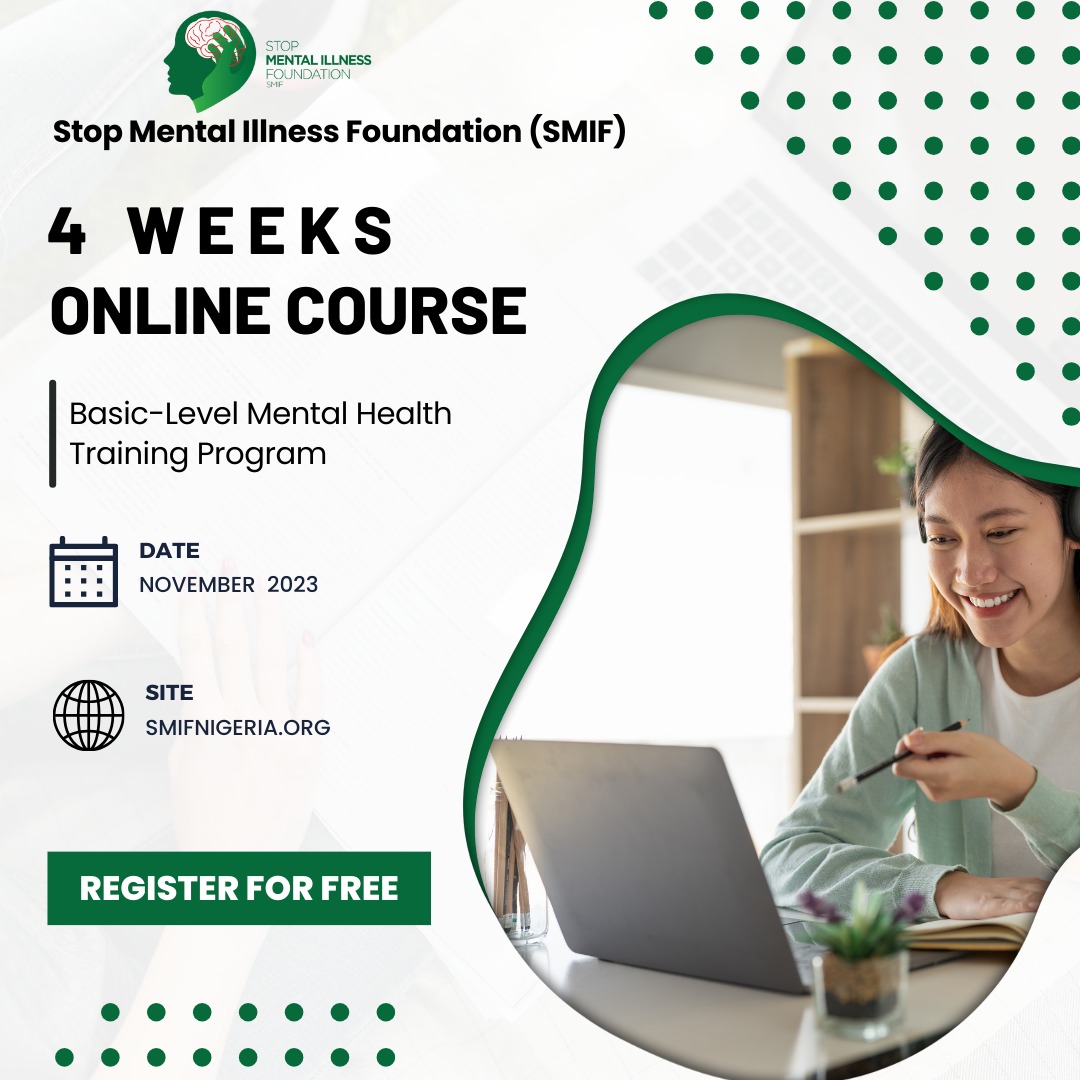 Discover the Power of Understanding Mental Health: Watch, Share, and Give Feedback
We are excited to announce that the Stop Mental Illness Foundation's Basic Level mental health training is now underway. As part of Week One, we are excited to present the replay video on Understanding Mental Health (November 4th & 5th). This video provides valuable insights into the intricacies of mental health and equips viewers with essential knowledge to navigate this important subject. We invite you to watch, share, and actively participate by providing your feedback. Together, we can make a significant impact and improve our educational programs.
In this comprehensive training video, we delve into the multifaceted aspects of mental health. Our Founder  provide valuable information, practical tips, and personal experiences to shed light on this often misunderstood topic. Through engaging narratives and insightful discussions, we aim to foster a deeper understanding of mental health, reduce stigma, and promote empathy and support for individuals facing mental health challenges.
We encourage everyone to take advantage of this invaluable resource by watching the reply video. Gain knowledge, broaden your perspective, and discover ways to make a positive impact in the lives of those affected by mental health issues. Sharing the video with your friends, family, and networks is a powerful way to spread awareness and contribute to the mental health conversation.
At Stop Mental Illness Foundation, we believe in continuous improvement. Your feedback is vital in helping us refine and enhance our educational programs. We invite you to share your thoughts, suggestions, and insights regarding the Understanding Mental Health video. Your valuable feedback will guide us in developing even more impactful and relevant content for future training sessions.
By watching the video, sharing it with others, and actively participating in providing feedback, you become an integral part of our mission to combat mental illness. Together, we can create a more compassionate and supportive society that understands, empathizes with, and supports individuals facing mental health challenges.
Take a step towards making a positive change. Watch the Understanding Mental Health video, share it widely, and provide us with your valuable feedback. Your actions can contribute to improving our educational programs and fostering a more inclusive and understanding society. Together, we can make a difference and create a brighter future for mental health.
Remember, your participation matters. Let's join hands in the fight against mental illness.