Suicide Isn't the Solution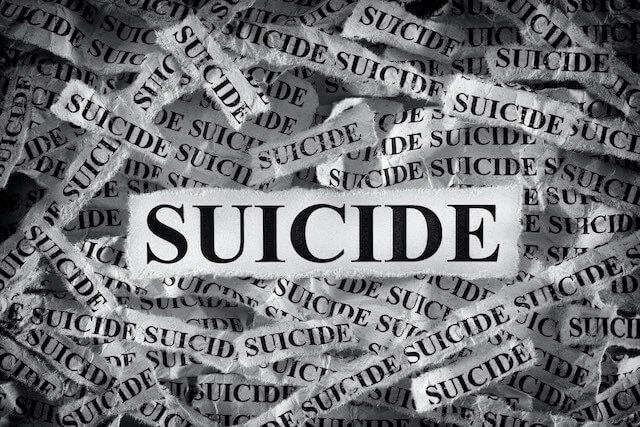 The last two weeks that just passed made me come to the more understanding that many people in the voice of Afrobeat Maestro, Fela Anikulapo Kuti are "suffering and smiling."
I've listened to news updates on radio and TV, read online and on national dailies how some persons attempted and others committed suicide because things are not going well for them.
A touching story is that of a Twitter influencer who allegedly committed suicide recently days after he tweeted, "I need money like mad, Jesus."
Recently, because he was caught cheating with his phone during an examination in his department, a 300-level student of Biochemistry Department, University of Nigeria, Nsukka was also said to have committed suicide by "plunging from the third-floor of a storey building after a poisonous substances including a rat poison failed to produced immediate result."
Another story I read that got me teary was that of a young lady who said she reached out to people but no help was forthcoming.
In one of her Tweeter updates, she expressed her displeasure for not getting a single like on her post. Ironically, that single update is been shared by people after she had committed suicide.
She also expressed how disappointed she was because she couldn't meet up to the unrealistic expectations of people around her including her parents.
Folks, people are passing through a lot of challenges that isn't visible to others but still find reasons to show up, smile and look their best, through it all. We only get to know some of them after they are dead or maimed.
Forget the smiles and packaging, everyone of us IS fighting one battle or the other. Take it or leave it, life isn't complete for everyone.
A lot of you might have read my stories on my timeline on how I survived and managed criticisms, betrayals and rejections from seemingly loved ones. Even at my place of worship.
Life has knocked me down countless times. It has shown me things I never wanted to see. On various occasions, I've experienced sadness, criticisms, betrayals, rejections and failures. But one thing is, each time I fall, I always get up better and stronger!
My life has no limits. I want you to feel the same way about your life, no matter what your challenges may be right now.
If you are reading this and feeling you are at the darkest moment of your life and running out of patient because your world seems to be falling apart, this is a reminder that suicide shouldn't be the option for whatever you are passing through.
Suicide isn't a solution to failures, betrayals, criticisms, rejections, joblessness, bad parenting, poverty, inability to withstand pain or unresolved issues.
Instead of being taken unaware by circumstances that could make you slip into depression, frustration or suicide; while not invest in strengthening your mind and sanity by looking at available options in any situation you find yourself. Never outsource or attach your happiness to anything or anyone outside of you. Take responsibility for your life.
Alternatively, I implore you to seek professional help or consult a therapist if you are already losing your sanity. Who said it's a taboo to book an appointment with a psychiatrist if one is losing it? Who?!
On the other hand, Esther Ijewere's  post on Facebook recently captured my exact thoughts: "Never judge a situation you've not lived through. If you don't have kind words to offer a person dealing with depression or suicidal thoughts, it's best you say Nothing at all. Depression doesn't know fame, class or social status, it sees the emptiness of the soul."
Folks, I urge you not to succumb to the temptation to bring anyone down or speak ill of others. Be kind in your dealings with others. Be more sympathetic and empathetic. Listen more. Always strive to put a smile on people's faces. Be your brother's keeper.
In the voice of Michael Jackson in his track, Heal the World, "There is a place in your heart and I know that it's love… Heal the world, make it a better place for you and for me and the entire human race… If you care enough for the living, make it a better place for you and for me…"