Open Up! Don't Die In Silence!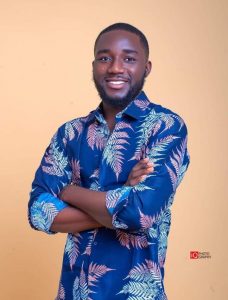 Men bottle up a lot!
How I wish all men could shamelessly speak up when they are dealing with life issues!
Just read online about a photographer, Emmanuel Omole who committed suicide.
In the suicide note he left behind, he said he is tired of life and want to find peace.
He however recognized the effort of his mother in his life, but he felt he was a burden and didn't want to stress her any longer. He apologized to those who never gave up on him, but he was tired of depending on them for everything.
Emmanuel was a promising youngman. Scrolling through his Instagram page gave me insight about his personality.  This young man wanted to live instead of existing.
Folks, there is an Emmanuel Omole around you who is drained, tired and not feeling okay. Please, can you take time to reach out, and let him/her know he/she is enough and when there is life, there is hope?
To men who feel society isn't fair to them or their voices aren't loud or heard, please, you matter to us. Please, let your ego take the back seat and share your pain with someone you trust. Yes, I know you are scared of being judged or called weak, but there is always someone out there willing to listen and support.
To everyone going through one issue or the other, please open up so you can get healed.
In deed, depression is real. Please, protect your mental health ALWAYS. And please be assured, at Stop Mental Illness Foundation, we care and always rooting for you.
May God comfort the family of Emmanuel Omole.